Among my many failings is the ability to anticipate how long it takes me to recover - physically, emotionally, and psychologically - from these campaigns. Aside from sleep 16 hours per day, and a little bit of praying for guidance, there is little else I've had the energy to do for days now.
Health seems ok although some of my friends on the street are alarmed at how yellow I am. They are afraid of kidney malfunction - jaundice. I'm sure it is just the way my tan has faded. My eyes are NOT yellow. I'm also running a fever but that will pass soon. It has happened before.
Thomas may be away for several weeks so I will be helping maintain
the signs in the Park
many of those days.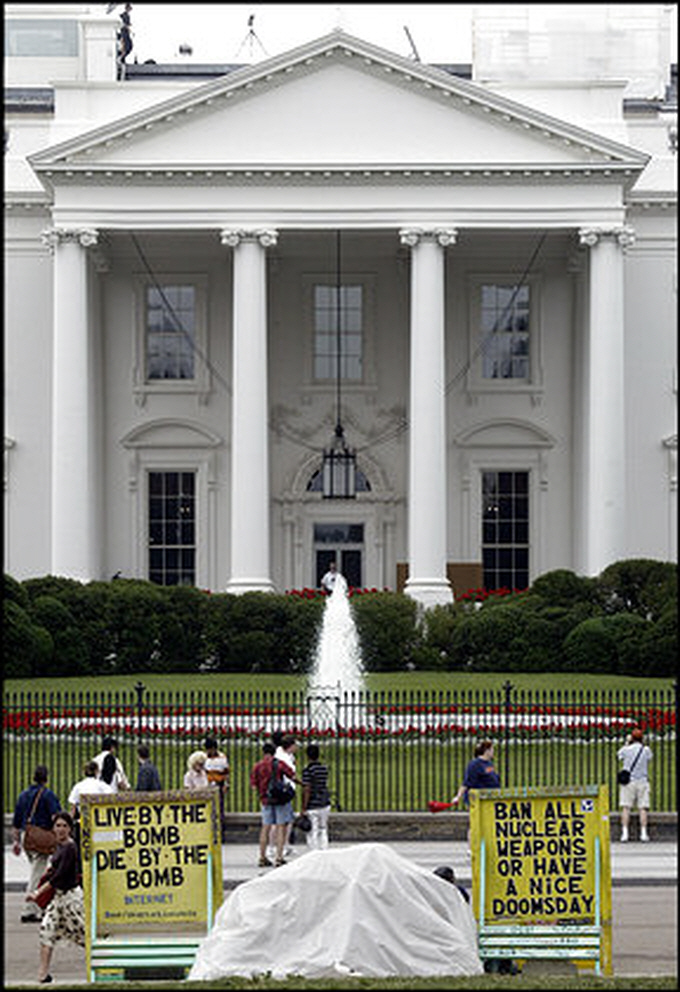 My best guess currently is that when Congress returns in early September I will be Called to return to the Hill on the issue of Impeachment or Free Palestine.